Currently accepting submissions for the following:
1. THE JOE BOB BRIGGS MUTANT JAMBOREE MEMORIES ZINE
I want your photos/stories/reviews/miscellany from the Mutant Jamboree in July!
2. DEEP DIVES INTO HORROR - Madman (1981)
History, behind-the-scenes, personal stories, fan art, and more!
Send your pitches and ideas to the editor.
3. THE JOE BOB BRIGGS FANZINE #15 - Blood Harvest/Hello Mary Lou: Prom Night 2
I want your prom stories! The good, the bad, and the ugly.
Note: We're expanding our JBB Fanzine content! We want to highlight not only our lord and savior, Joe Bob, but also YOU, the Mutant Fam! Send in your horror-origin story, your Joe Bob stories and fan photos. Fan art of Joe Bob and your favorite horror flicks! If you live near a filming location, don your reporter cap and get over there! We want to see your cos-plays and your horror collections. Show us your favorite VHS covers. What are your favorite moments from The Last Drive-In or MonsterVision? We want your horror fan stories, your Joe Bob stories, and your Joe Bob fan fiction. We want to celebrate the community that's grown up with and around Joe Bob. Send it all!
4. THE LAST FANZINE ON THE LEFT #5- Witches (Last Podcast on the Left, episode 85)
Listen to the episode and see if inspiration strikes. I take fan art, reviews and discussions of any books or media they reference in the episode, fan art, and more!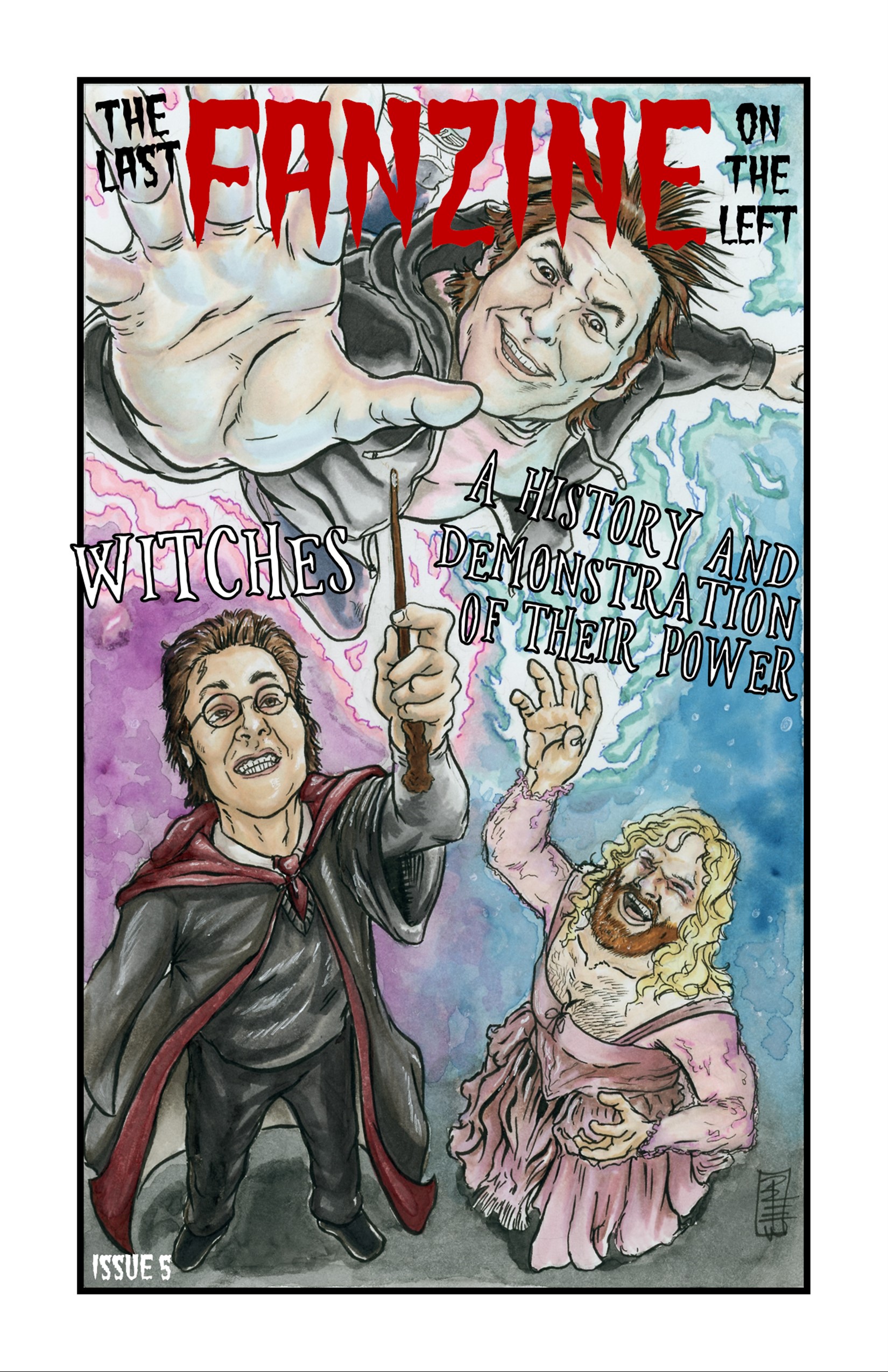 Please mail submissions to submissions@paddyjackpress.com